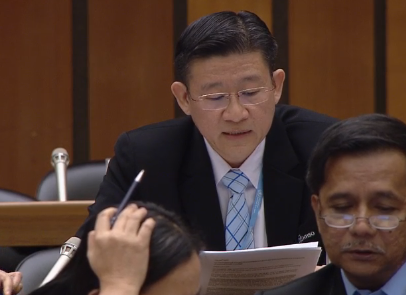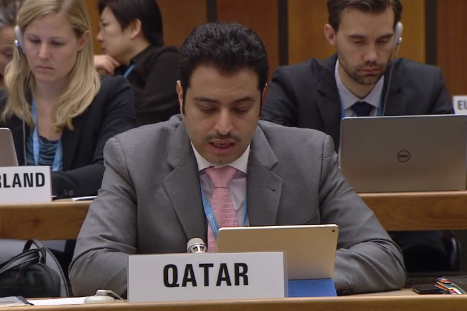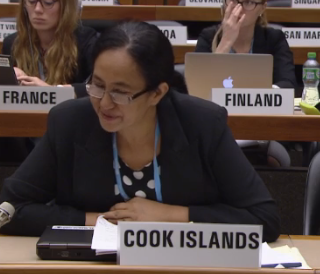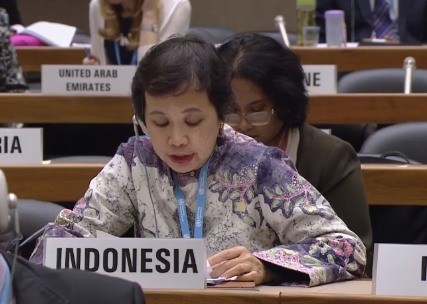 On May 22, 2015 WHO resolution 68/15 on "Strengthening emergency and essential surgical care and anaesthesia as a component of universal health coverage" was unanimously approved during 68th World Health Assembly.
This historic resolution brought forth by the government of Zambia represents an important step towards opening the door to national capacity building, health systems strengthening and overall greater prioritization of essential surgical and anaesthesia care for those in need, often at the community and district hospital level.
The resolution was unanimously supported by 194 countries with formal statements made by the following member states: Zambia,Australia, USA, Thailand, Brazil, Vietnam, Nambia, Japan, Kenya, Togo, DPR Korea, Trinidad and Tobago, Switzerland, Canada, Malaysia, Qatar, Philippines, Ecuador, Rwanda, Indonesia, China, Zimbabwe, Cook Island, Haiti, Jordan, Ethiopia, Egypt, Chinese Taipei.
The G4 Alliance would like to acknowledge the support and leadership of the Member States that formally sponsored the resolution including:
Australia, Kenya, Monaco, Nigeria, Rwanda, Senegal, Ukraine, United Kingdom, United States of America and particularly Zambia which led coordination of efforts to bring this resolution to fruition.
We also recognize and thank the organizations in consultative status with the WHO that made official statements during the session in support of the emergency and essential surgical care and anaesthesia resolution:
World Federation of Societies of Anaesthesiologists (WFSA)
International Federation of Surgical Colleges (IFSC)
Union for International Cancer Control (UICC)
IntraHealth International Inc.
Finally, we would like to extend our special thanks to G4 Alliance Member Organizations for their ongoing support and commitment:
AAID (African agency for Integrated Development)
African Centre for Advocacy and Human Development (ACAHD)
Alliance for Surgery and Anaesthesia Presence (ASAP)
American Board of Surgery (ABS)
Arbutus Medical Inc.
Association for Academic Surgery (AAS)
Center for Surgery and Public Health, Brigham & Women's Hospital, Harvard Medical School
Christiana Care Health System
College of Surgeons of East, Central, and Southern Africa (COSECSA)
CURE International
Diamedica
EngenderHealth
FIA Foundation
Fistula Foundation
Global Paediatric Surgery Network (GPSN)
Global Pediatric Surgical Technology and Education Project
Golden Palay Ventures
Gradian Health Systems
Henry Family Advised Fund
Imperial College London Institute of Global Health Innovation (IGHI)
Indus Hospital Pakistan
International Collaboration for Essential Surgery (ICES)
International College of Surgeons (ICS)
International Federation of Surgical Colleges (IFSC)
International Society of Obstetric Fistula Surgeons (ISOFS)
IVUmed
Jhpiego
Johns Hopkins University Global Surgery Initiative
King's College Centre for Global Health
Netherlands Society for International Surgery (NSIS)
Nigerian Society of Anaesthetists (NSA)
Operation Smile
Pan African Academy of Christian Surgeons (PAACS)
Pro-Health International
Program in Global Surgery and Social Change (PGSSC), Harvard Medical School
ReSurge International
Roads for Life
Royal College of Surgeons in Ireland (RCSI)
SAGES
Smile Train
The Family Health Organization of Afghanistan (FHO-A)
The Right To Heal
University of Utah Center for Global Surgery
West African College of Surgeons (WACS)
World Federation of Societies of Anaesthesiologists (WFSA)
World Journal of Surgery (WJS)
Thanks to all our partners and collaborators for your tremendous support!
The G4 Alliance Team